Listen to my silence
turn away from me
Close your eyes
feel my frustration
Don't speak
each breath lets go
just a little more
Go away
for a little while
Leave me
to my solitude

Sometimes I just love listening to 70s music. I think because it reminds me of my little girl days. Good days of just playing and following my cousins around. LOL!

Supernatural is new tonight but I'm going to watch CSI and record Supernatural. Is that terrible? Reasoning? Well, CSI is in HD and Supernatural is not. (Freakin' bastards!) So we'll watch CSI in HD (the best way to watch it, of course) and I can watch SN on my own time. :D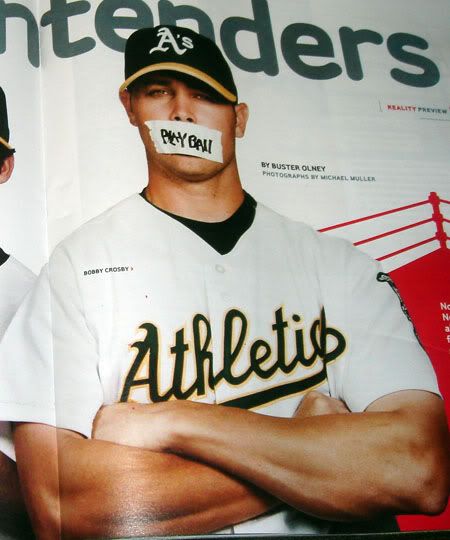 Bobby Crosby's arms just look so big in this picture! Rarr!

I couldn't resist making a user pic out of Bobby.

I hate the feeling of goodness being sucked out of my soul. I try to resist, but sometimes it just overwhelms me. I'll get over it.